KION GROUP PROFILE
The KION Group has a global presence with products, services and solutions provided by its seven brand companies. The KION Group is the European market leader and the world's second largest manufacturer of forklift trucks and warehouse technology, and it is one of the leading international suppliers in the sector in China. The Linde and STILL brands serve the premium segment worldwide, while Baoli focuses on the value and economy segments. Fenwick is the material-handling market leader in France, OM STILL is a market leader in Italy and Voltas is one of the two market leaders in India. Egemin Automation is one of the leading suppliers of automation solutions for logistic flows, processes and infrastructure.
But these strong foundations were not the only thing that enabled the KION Group to generate revenue of roughly €8 billion in 2018. The key factor was our workforce of more than 33,000 people, who go the extra mile for our customers every day.
We stand for sustainable, profitable growth through focusing on a clearly defined business segment.
Further Information
KION Group Website >
"We keep the World Moving"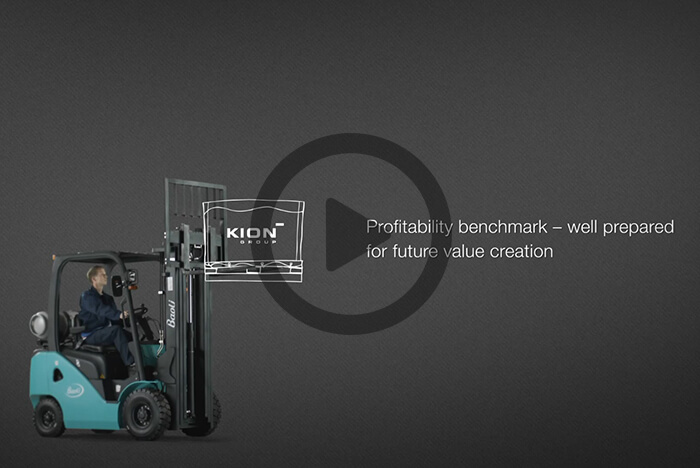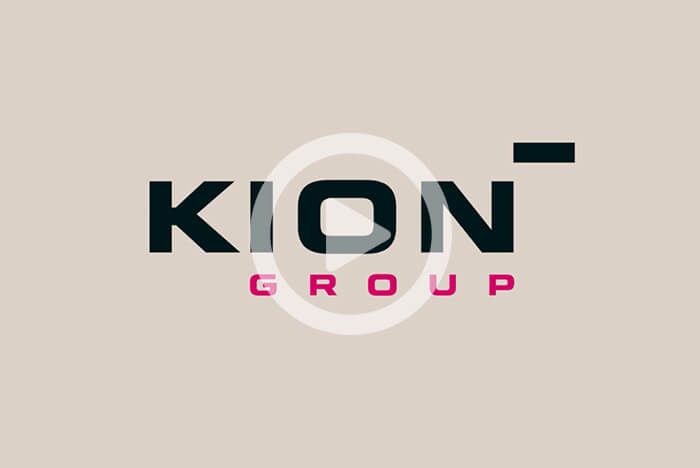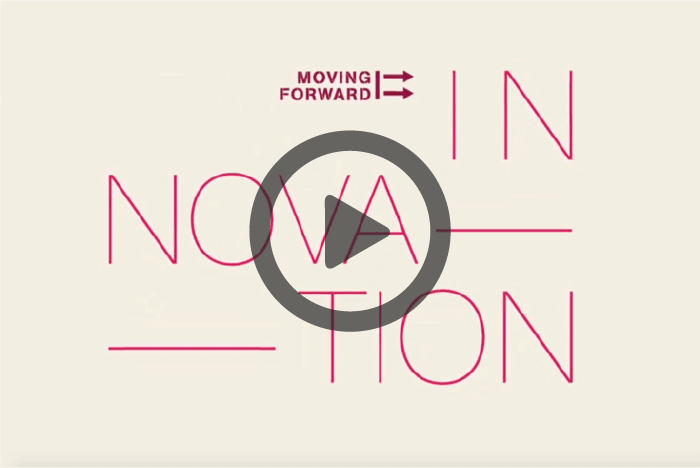 KION: THE NAME
… and what it means
The word "Kion" is taken from the language of the Massai. In the tongue of the East African warriors and nomads, "Kion(gozi)" means "Take the leadership".
KION in Chinese
In Chinese, KION means "Proud of the victory".
This expresses a core principle of the KION Group: In many countries, as in all of Europe, KION is the number one – the KION Group sets its strategy according to the values of leadership, innovation and performance in order to further develop its technological and market leadership.
KION places value on the traditional strengths of material handling, with more than 100 years experience, to ensure that it continues to provide innovative logistics solutions for its customers in the future.
Our values – leadership, innovation, and performance – make us what we are.
KION Baoli (Jiangsu) Forklift Co., Ltd is the international, highly competitive material handling manufacturer for the economy segment, and a member of KION Group in Germany. The company is located in economic development zone of Jingjiang city, Jiangsu province, covering an area of 120,000 square meters, over 600 employees, and an extensive network of dealers in more than 80 countries. Baoli Forklift provides whole product range including diesel /gasoline/ LPG trucks with load capacities of 1 to 10 tonnes and
electric / warehouse trucks. The company has automated painting line, vehicle assembly line and key components production line, which provides strong base to ensure business growth. As a brand of the KION Group, our vision is to be the leading brand in economy forklift segment, combining the competitive advantages of KION operational excellence and Baoli integrated manufacturing platform, we provide reliable and practical products, as well as standardized services to the global market.
KION GROUP HISTORY
Strong brands with more than 100 years of experience
1917 OM

Foundation of OM in Brescia (Italy) for the production of cars.

1920 STILL

Hans Still founds the company STILL in Hamburg (Germany) as a repairs plant for electric motors.

1929 Linde Material Handling

Complete takeover of Güldner Motoren-Gesellschaft by Linde AG, relocation of the company HQ to Aschaffenburg (Germany).

1938 Linde Material Handling

Güldner starts to include the production of agricultural tractors in its product range.

1949 STILL

Production of STILL's first forklift (EGS 1000)

1951 OM

Production of the first forklift with combustion engine

1955 Linde Material Handling

The continuous hydrostatic gear box is a technological innovation. It is first used in the "Güldner Hydrocar" transport vehicles.

1960 Linde Material Handling

The first Linde forklift truck with hydrostatic drive was unveiled at the Hanover trade fair.

1961 OM

Foundation of "Piccola Industria Meccanica sul Po" (PIMESPO) in Luzzara (Italy) for the production of warehouse trucks.

1969 Linde Material Handling

The production of tractors and diesel engines is completely stopped. Concentration on the growth areas of industrial trucks and hydraulics.

1969 STILL

Complete changeover of production to forklift production as "SE Fahrzeugwerke GmbH" (S for STILL, E for Maschinenfabrik Esslingen)

1973 STILL

Takeover of STILL GmbH by Linde AG

1976 STILL

Introduction of the brand name STILL

1977 Linde Material Handling

Linde takes over the American manufacturer of industrial trucks Baker Material Handling Corporation in Cleveland (USA)

1981 OM

OM takes over the Italian warehouse technology manufacturer PIMESPO

1984 Linde Material Handling

With the purchase of the largest French forklift manufacturer, Fenwick Manutention S. A., Linde MH makes it into the international top flight of the sector.

1989 STILL

Takeover of the French storage technology manufacturer SAXBY

1989 Linde Material Handling

Takeover of the British forklift manufacturer Lansing Bagnall

1992 OM

Takeover of OM Pimespo by Linde AG

2006 KION Group

Grouping of the three forklift brands Linde, STILL and OM under the umbrella KION Group, purchase of the KION Group by Kohlberg Kravis Roberts & Co. and Goldman Sachs Capital Partners.

2007 Linde Material Handling

The 500,000th forklift comes off the production line at Linde Material Handling.

2009 KION Baoli Forklift Co., Ltd.

A Chinese joint venture led by the KION Group is set up. The Baoli brand produces and sells trucks in the Economy Segment.

2011 Voltas Material Handling

Set up of a joint venture company in India for forklift trucks and warehousing equipment. It concentrates on the Indian volume market.

2012 KION Group

Weichai Power joined as an anchor investor with a 25% stake via capital increase.

2012 KION South America

KION South America produces for the Brazilian and South American market since November 2012 at its plant in Indaiatuba, Brazil.

2013 KION Group

KION GROUP AG is listed at the Frankfurt Stock Exchange on 28 June.

2013 KION India

Voltas Material Handling was repositioned to KION India.

2014 Conclusion on the MDAX

KION Group joined Deutsche Börse's MDAX on 22 September 2014.

2015 KION North America

Linde Material Handling North America operates under the name 'KION North America' since January 2015. KION North America wants to gain a much stronger foothold in the United States.