HONG SENG GROUP JOINS THE MALAYSIAMATERIAL HANDLING MARKET WITH BAOLIFORKLIFTS
On Saturday, 10th Feb 2018, Hong Seng Group Annual Dinner was once again held in Penang, northern part of Malaysia with over eight hundred guests and employees in attendance.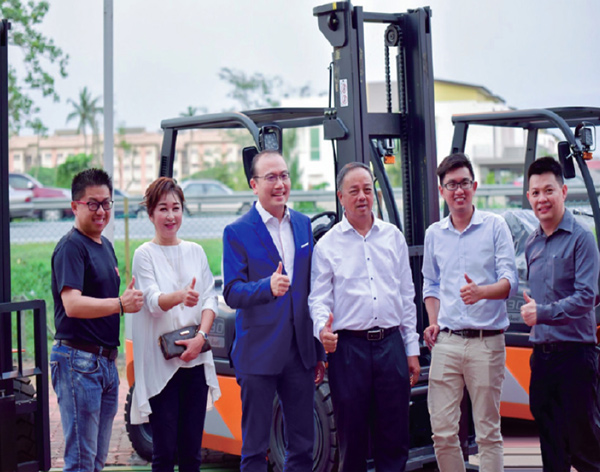 The highlight of this annual event this year is the launch of the Baoli forklifts. The event witnessed the ribbon cutting ceremony and unveiling of the Baoli forklifts by the Board of Directors of Hong Seng Group as well as Managing Director of KION South Asia. Hong Seng Group President, Dato' Teoh Hai Hin in his speech said that "Hong Seng Group is proud to be associated with KION Group who is the global leader in the material handling industry and excited to bring to the market the Baoli forklifts, especially those equipped with Weichai engine, where Hong Seng Group has been the appointed Weichai engine service and parts provider for the past many years."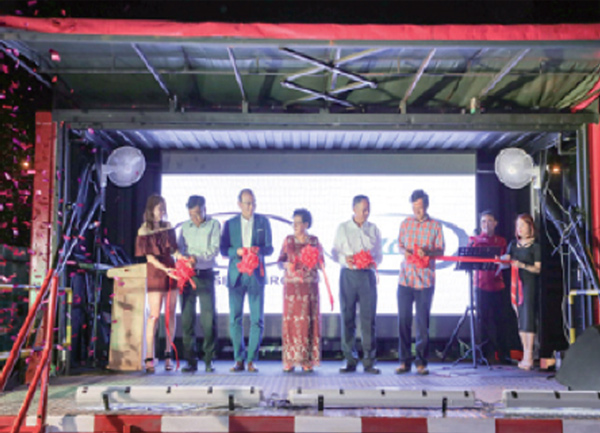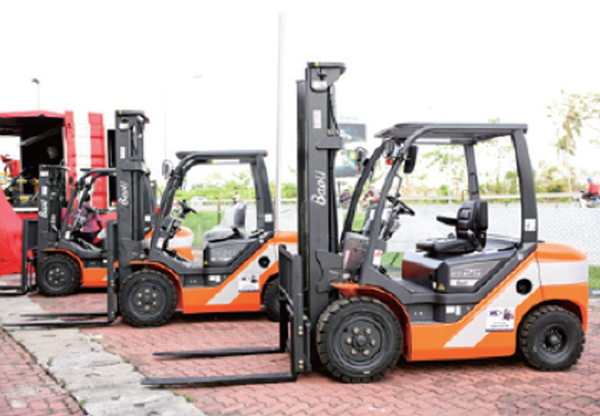 KION South Asia Managing Director, Mr. Tee Seng Chuan said that "KION Group is happy to appoint Hong Seng Group to represent Baoli forklifts in the Malaysia market with the strong sales & service network that Hong Seng Group has built over the past many years."
ABOUT HONG SENG GROUP
Located in Penang, northern part of Malaysia, Hong Seng Group is a family-owned business which has been in the market for more than 50 years. Businesses of the group include commercial vehicles, heavy duty engines, machineries, marine engine, marine gear, spare parts, generators, agricultural machines, truck assembly and many others. Hong Seng Group grew to be one of the most successful industrial equipment suppliers in Malaysia with revenues exceeding MYR 300million and with more than 800 employees across major cities in Malaysia.