Baoli and KION NA dealers in Germany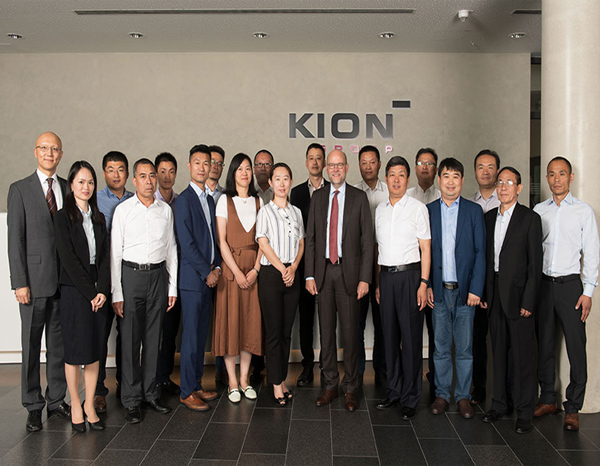 In June, thirteen Baoli dealers visited Germany. The group had an extensive agenda with tours through Linde's World of Material Handling, a visit to the production site and a dealer in Aschaffenburg and finally the Headquarters in Frankfurt on Friday afternoon where they were greeted by KION Group CEO Gordon Riske.
During the two days, the dealers showed a high interest in the new products as well as the manufacturing. For them the trip was not only a chance to deepen their knowledge but also to get even closer to the KION brands with which they have been working successfully together for many years.
The visitors are known as long-term business partners of the KION Group and have played an important role in Baoli's success story which lead to a new sales record in 2017.
HQ, World of Material Handling and castles
Also in June, KION North America brought a total of fourteen dealer principals and guests from Bravo Montacargas, Wisconsin Lift, Manutention Quebec, Ri-Go Lift Truck and Captial Industrial to Germany for being and celebrating our top five dealers in 2017. In addition to visiting KION Group Headquarters in Frankfurt, the group visited World of Material Handling, took a tour of Linde's plant 2, and visited a couple of castles.
While at the HQ, they met with CEO Gordon Riske who thanked them for having a big part in KION North America achieving their 2017 goals and their continued partnership. Gordon Riske also updated them on continued integration efforts with Dematic in North America and an overview of the KION 2027 strategy.