CeMAT Russia 2016 20. – 22. 9. 2016 Kion Baoli – STAND (Pavillon 3, Hall 13, A 127)
KION Baoli Forklift participated in the 7th CeMAT Russia Exhibition, which started in 2010. It is a leading Russian exhibition for Material Handling Equipment and IT solutions for warehouse management. There are over 100 companies with stands, other forklift and warehouse trucks manufacturers such as Jungheinrich, Still, Komatsu, Yale, Doosan, Bobcat, HELI, Goodsense, Liugong, etc. also attended the exhibition. KION BAOLI was participating for the first time – with the task to create new image for BAOLI brand in Russia. BAOLI ADVERTISING KION, STILL, LINDE is a name, BAOLI not. More than 1.000 visitors got the journal "warehouse and equipment" with Baoli on the cover page and an article about KB and EP inside. The journalists asked aprox. 300 visitors, if they know BAOLI brand, but only 2% answered YES. BAOLI STAND LOCATION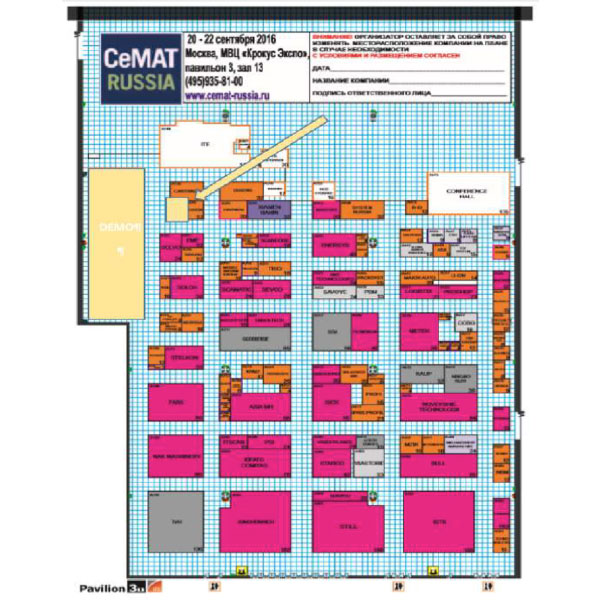 BAOLI stand was choosed carefully: next to the show area for warehouse automation systems which was the most visited place in the whole exhibition hall. This way, Baoli stand and trucks were seen by a lot of visitors who stayed hours to look the shows running the whole day.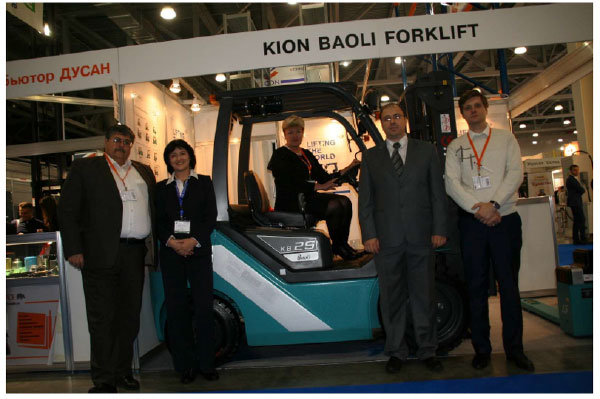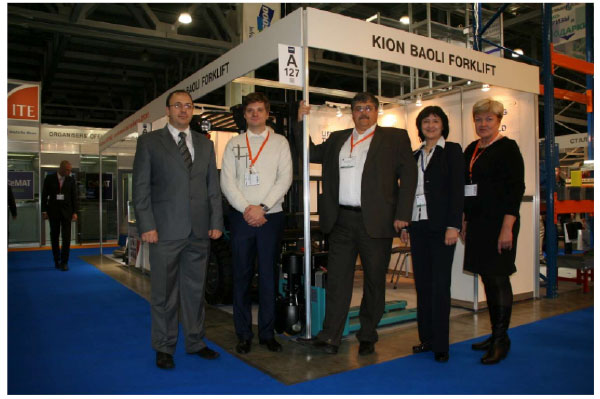 Before and after the show, Baoli stand was visited by nearly everybody: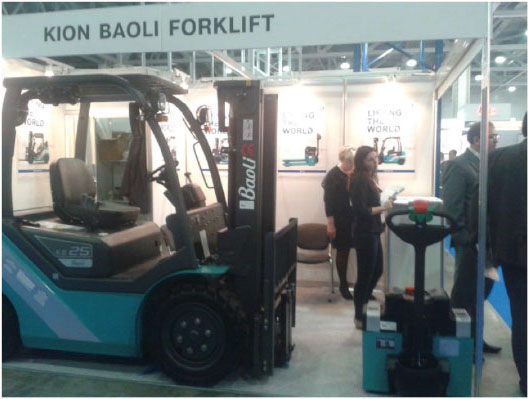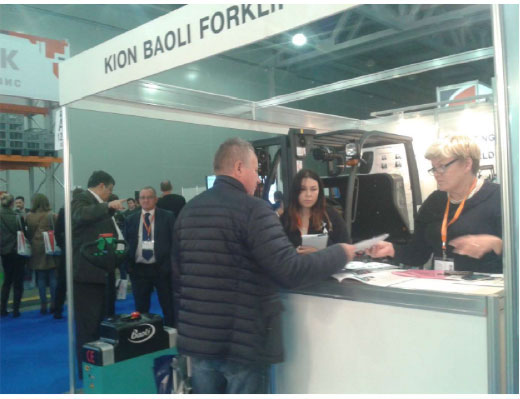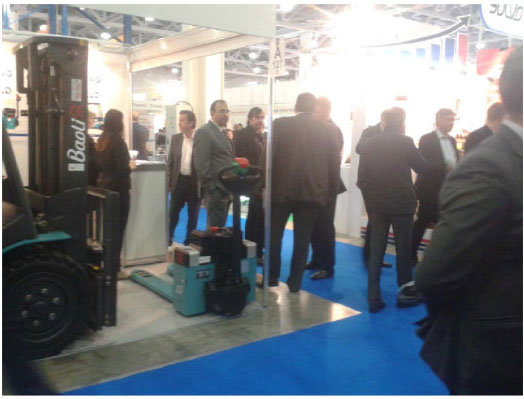 The CeMAT exhibition was visited by more visitors than the organizors were expecting BAOLI stand was very good located so that nearly all visitors have visited BAOLI stand, discussed and studied both exhibited BAOLI trucks (KB 25 and City Mover) Hundereds of BAOLI image brochures in Russian with product overview and contact data were given to visitors. Most visitors obtained the Russian Journal Warehouse and Equipment with BAOLI advertising on the cover page and an article placed in the middle of the journal. Both dealers, Tekhnik and Polus, had the possibility to meet their partners (subdealers and clients) on BAOLI stand.