Adelaide, October 2019. 
 Adelaide-based Bonetti Transport and Hire, which provides transportation and hire equipment for the construction and manufacturing industries across South Australia, has added to its existing equipment options by purchasing three Baoli forklifts from Linde Material Handling's Adelaide branch.
Bonetti specialises in Elevated Work Platforms and material hoists, and uses forklifts for loading and unloading at its own warehouse facility in Wingfield, as well as hiring them out to customers. The business, which was established in 1994, was sold two years ago and is now under the stewardship of Frank Quaini.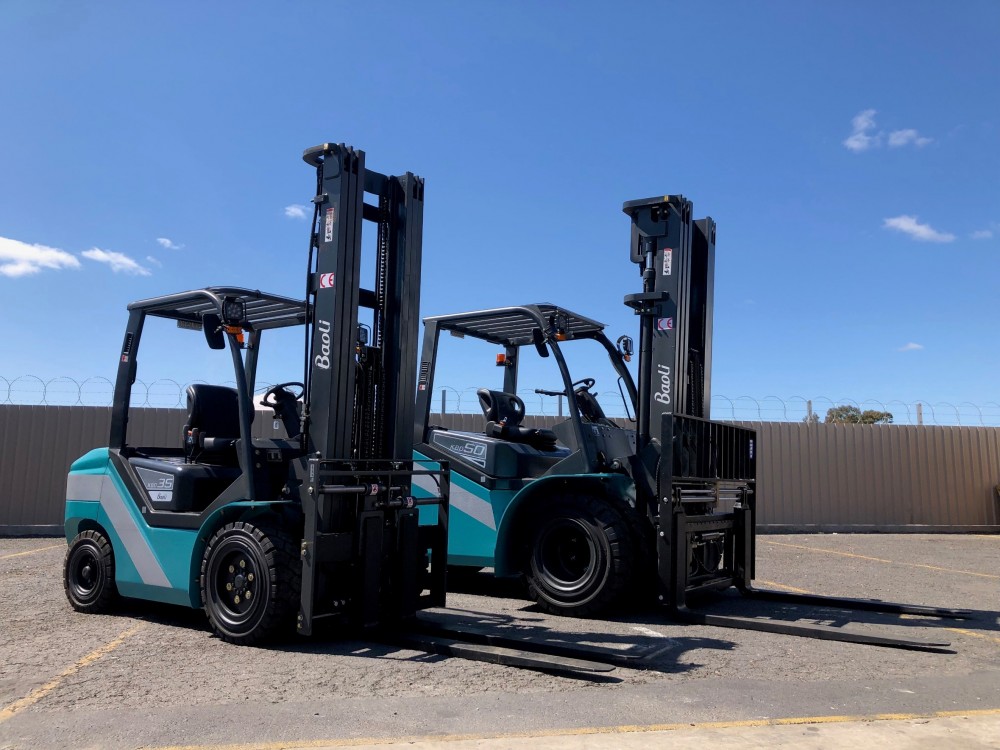 Meeting the changing needs of Bonetti's customers
The Baoli models purchased were two KBD35 3.5 tonne diesel trucks and one heavy duty KBD50S 5 tonne diesel truck. James McKee, Account Manager at Linde, said: "When talking to the guys at Bonetti it was clear that they needed something more specific to their customer needs. They do a lot of work with installs of commercial air conditioners and industrial roller doors, and increasingly, with shipping containers. This meant they needed trucks with enough strength to cope with the heavy lifting along with flexible mast options to work with containers and to reach the significant heights in industrial warehouses. One of the KBD35 models was fitted with a container mast for unloading inside containers while the other 3.5 tonne truck and the 5 tonne model both have a 6-metre mast."
Dale Clark, Account Manager at Bonetti, explained the thinking behind Bonetti's decision to purchase Baoli. "We shopped around and looked at some options, as you have to. Price was a factor, but not the major factor in choosing Baoli. We needed trucks that had a lot of grunt and the flexibility of being able to cope with the extreme heights that many of our customers need. Frank had a test ride of one and he was very happy with it. Not only did it perform as he wanted but he liked the look of the machine; it was something different."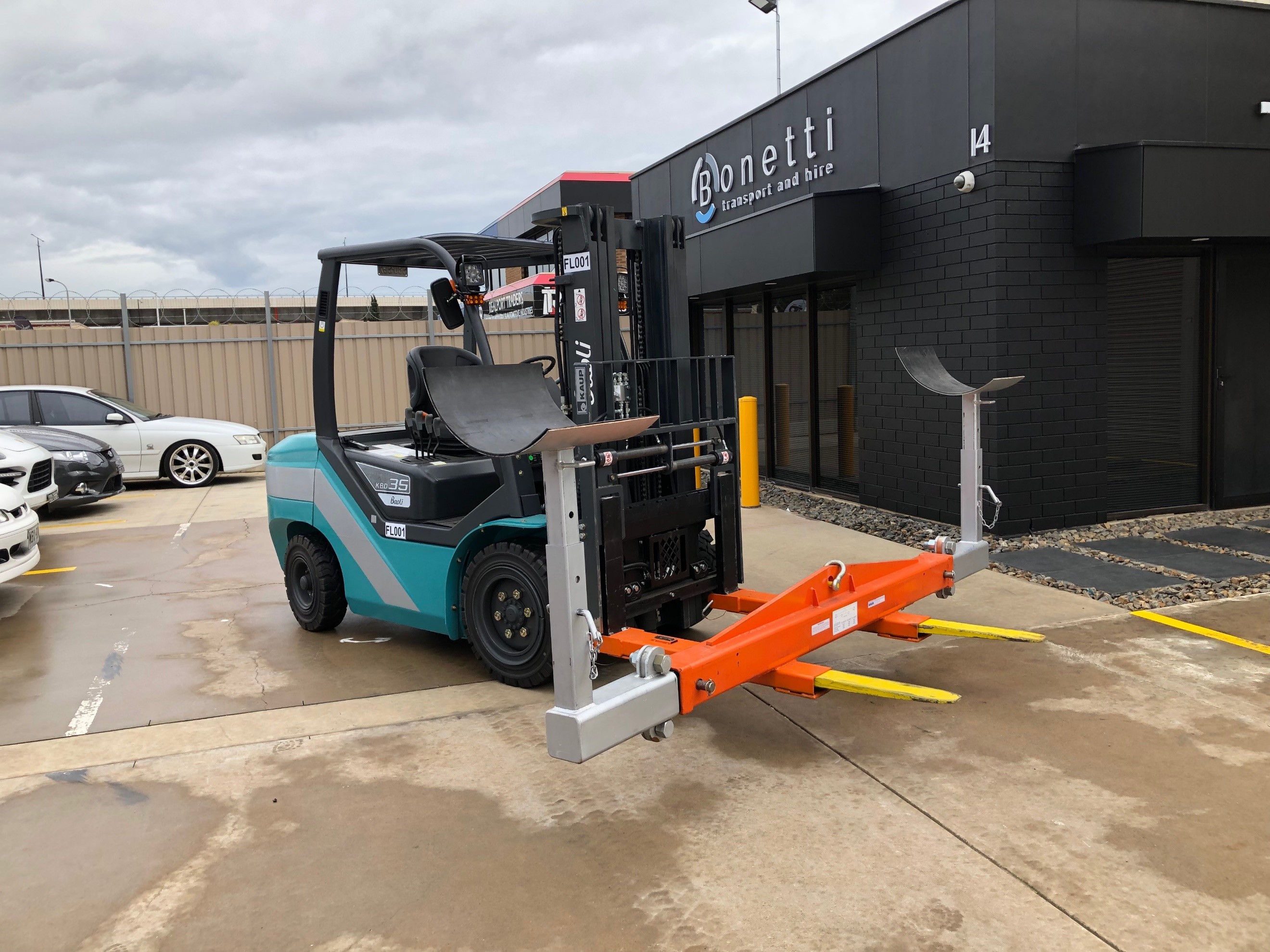 "We don't miss out on anything with these trucks"
James confirmed Dale's observations, "When Frank took the Baoli for a trial run, he gave it a thorough testing then said to me "We don't miss out on anything with these trucks". We were able to do a sharp deal for Bonetti to ensure they got the value they were looking for".
While this is the first time that Linde Material Handling and Bonetti Transport and Hire has done business together, it's created a firm platform for future business dealing between the companies, as James confirmed. "We've found Bonetti to be a very professional outfit to deal with and we're sure this is just the beginning of a long-term relationship. In fact, the guys have just placed an order for a Baoli KBD70 7 tonne truck primarily for Bonetti's shipping container work."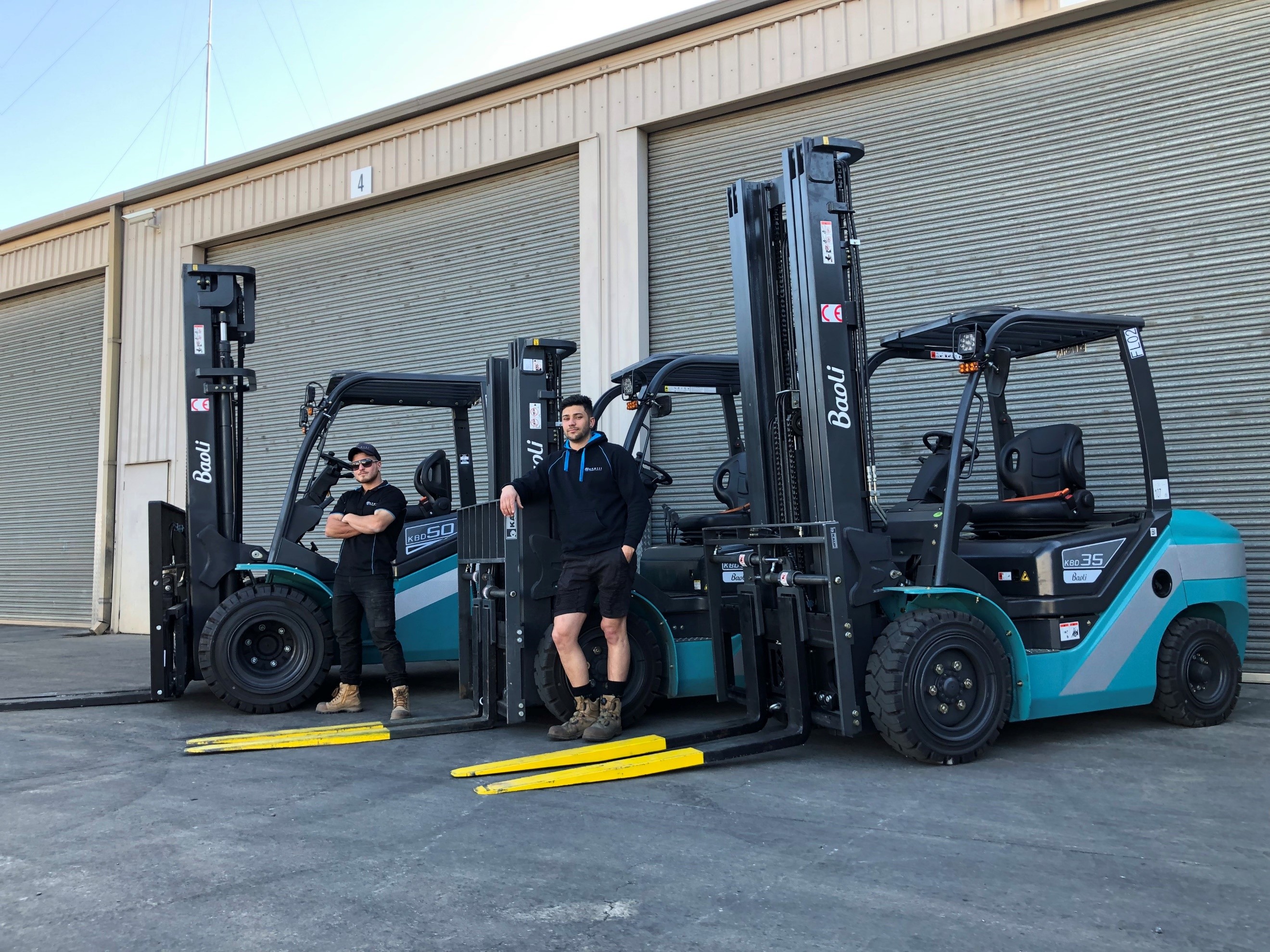 A business relationship that works both ways
Dale concurred, saying: "As our business diversifies we need partners who can help us to meet the changing needs of our customers. I've enjoyed dealing with James and the team at Linde; James has kept in touch regularly and was right on the ball about when our two Baoli trucks would arrive. (The 3.5 tonne truck with container mast was in stock and delivered immediately, while the other two models both came ex-factory.) The servicing and maintenance of the trucks has been very good too. They've looked after us and we're happy to help them. It's a bonus that the Baoli colours tie in nicely with our company colours."