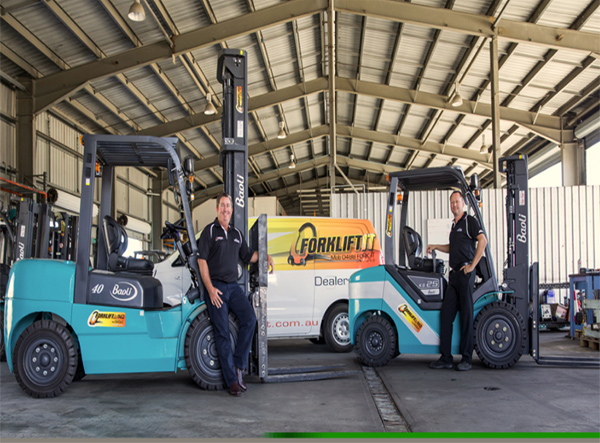 As Linde Material Handling gives customers The Power to Choose, its Baoli range provides an unbeatable Value proposition as an integral part of these offers. Linde's unique approach to material handling equipment solutions gives you the chance to choose equipment which meets your requirements from both an operational and commercial perspective – not just one or the other. Understanding the difference between price and value is important in any decision that we make but more so when it comes to material handling equipment. Linde's Value range is specifically suited to lower demand applications. It includes quality Baoli equipment fit for purpose in those situations where material handling equipment is not at the heart of activities but is essential and must be reliable. All of which makes Baoli such an important brand in the global range of Linde Material Handling's parent company, the KION Group and such a great option for those seeking Value above all else. It also explains the growing success of Baoli in a significant segment of the Australian market over the last decade, as Jason Walduck has observed at first hand.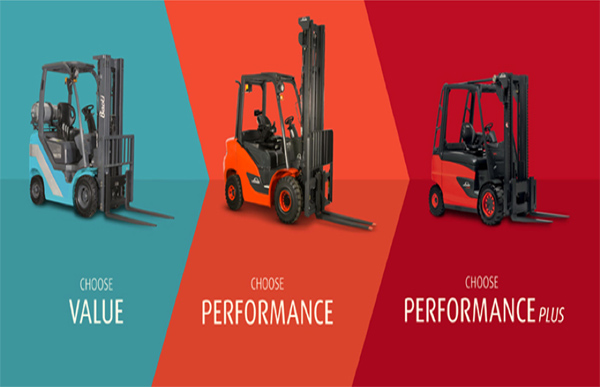 "
If you want a forklift which just picks things up and puts them down with very little complexity involved, Baoli's the one
"
A 
R
eputation 
B
uilt on 
C
onstant 
I
mprovement
Jason Walduck is the first to admit he may be biased, but as he points out, he's had a decade of positive experience with Baoli forklifts to form his views. As a director of the Townsville based dealership ForkliftIt he has been a Baoli dealer since 2008. "When we were approached by Linde Australia to become their Baoli dealer in Townsville to service North Queensland we looked at it and knew straight away that Baoli was a product our customers would respond to, especially our hire customers," he said. "If you want a forklift which just picks things up and puts them down with very little complexity involved, Baoli's the one. The cost structure and the reliability are great. "Price is obviously a major consideration, but when you can get a Baoli unit which will do the same job as something which might cost $10,000 more from one of our competitors, there are a lot of businesses who simply can't or won't pay extra. They are our Baoli customers. "Warranty support is first class, because ultimately it is Linde providing the support. In areas such as driver comfort we don't get any complaints. There is a full floating cab and a full suspension seat to deal with any shocks or vibration. "Our technicians have no issues with servicing because the Baoli is a conventional machine with easy accessibility to all major components including filters. As for replacement parts, well we've got them on the shelf ninety per cent of the time and Linde will air freight anything else we need overnight. "The engines used in the 1.8 and 2.5 tonne Baoli ranges are the most popular in the entire Asia Pacific area, so buyers and hirers know what they are getting.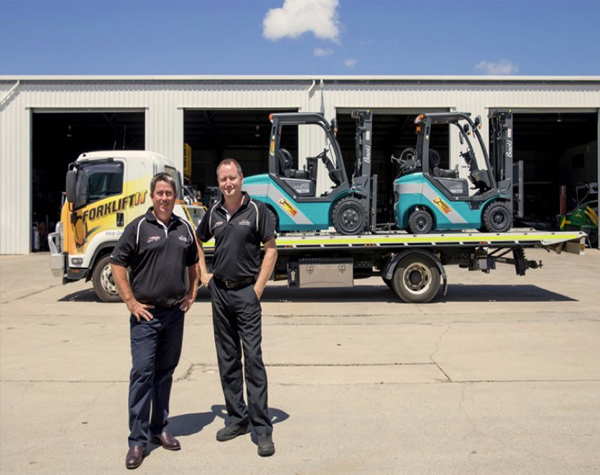 "We have customers in the transport industry who have had Baoli forklifts for five years and they are still performing well with five or six thousand hours on them."
Repeat 
B
usiness 
P
roves the 
P
oint
"Initially buyers were cautious with Baoli. In a lot of cases businesses would hire one or two just to experience the brand before they made a purchase decision. "I can tell you we have a lot of those customers return to purchase Baoli forklifts from us. As an example there is a farmer in the region who originally hired five Baoli forklifts from us each year. Since then he has purchased two and has told us he will soon purchase two more. "That is reflected in our current share of the market here. Almost one in four buyers is a Baoli buyer these days in a market where there are six alternatives for buyers. "In this region the two and a half tonne Baoli diesel forklift has carved its own niche. It's solidly built, won't let you down and just keeps on keeping on. They are going into farms, equipment workshops and transport firms, moving everything from mining equipment to pallets of mangoes, melons and bananas. "Over the years there have been a lot of new forklift brands come and go, particularly from Asia. What makes Baoli the pick of them is that it is totally backed by Linde and that Baoli has gone to great lengths to understand the Australian market.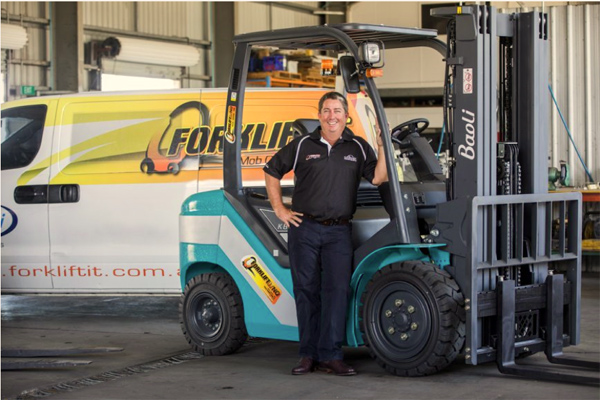 "They've listened to what buyers want and they've changed and improved their products to suit those expectations. The fact that we now have our third model change in just over ten years tells you a lot about how serious they are. "We have customers in the transport industry who have had Baoli forklifts for five years and they are still performing well with five or six thousand hours on them. Word of mouth recommendations for Baoli forklifts are also figuring more strongly now that the brand has established a fine track record. That makes me very confident about Baoli's future."