Summer is the 
boom
 season for beer and beverage. The surg
ing
 demand has brought a lot of pressure to the transportation. 
However
 the traditional manpower is not only inefficient, but also relatively high cost. While 
using
 forklifts 
can help solve the problem easily, which is more 
labor saving, money-saving and environmental friendly.
This year we have successfully cooperated with Carlsberg group, the world's fourth largest brewer, providing them with dozens of Baoli electric counter balanced truck, KBE15 and KBE20-N.
Baoli ECB truck is equipped with imported AC control system, which can adjust the performance according to the customer's working conditions, with excellent quality, and can meet the high-intensity work demand.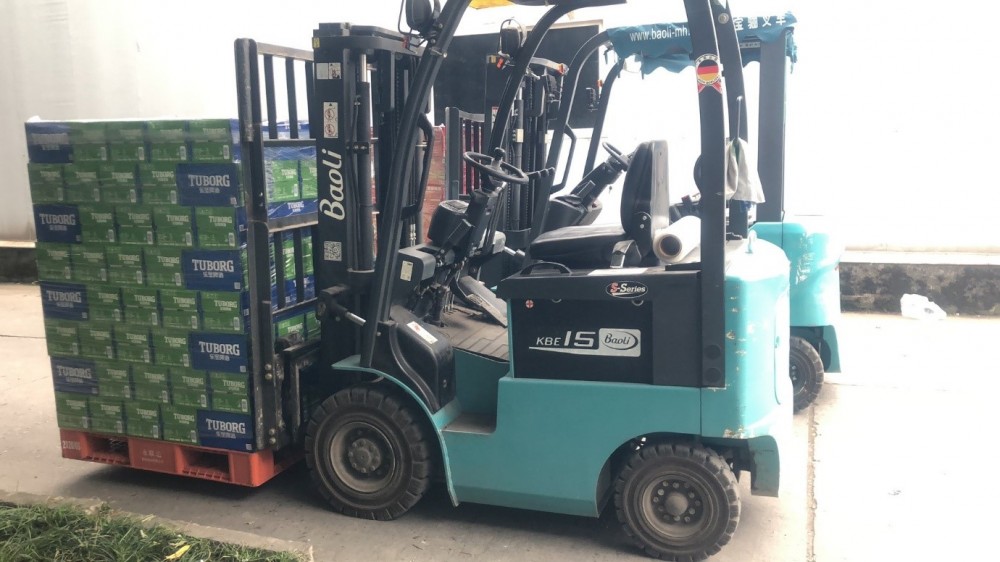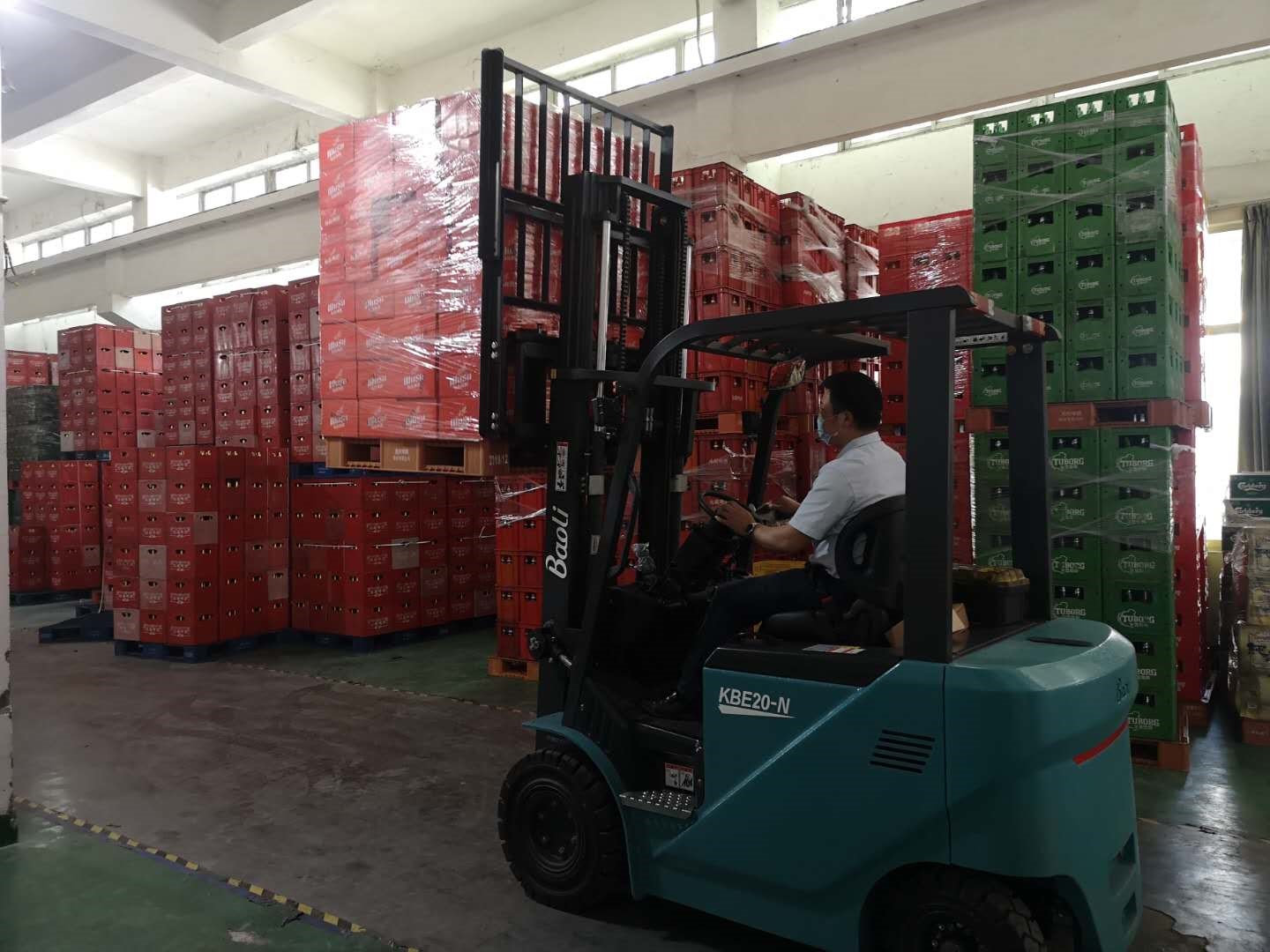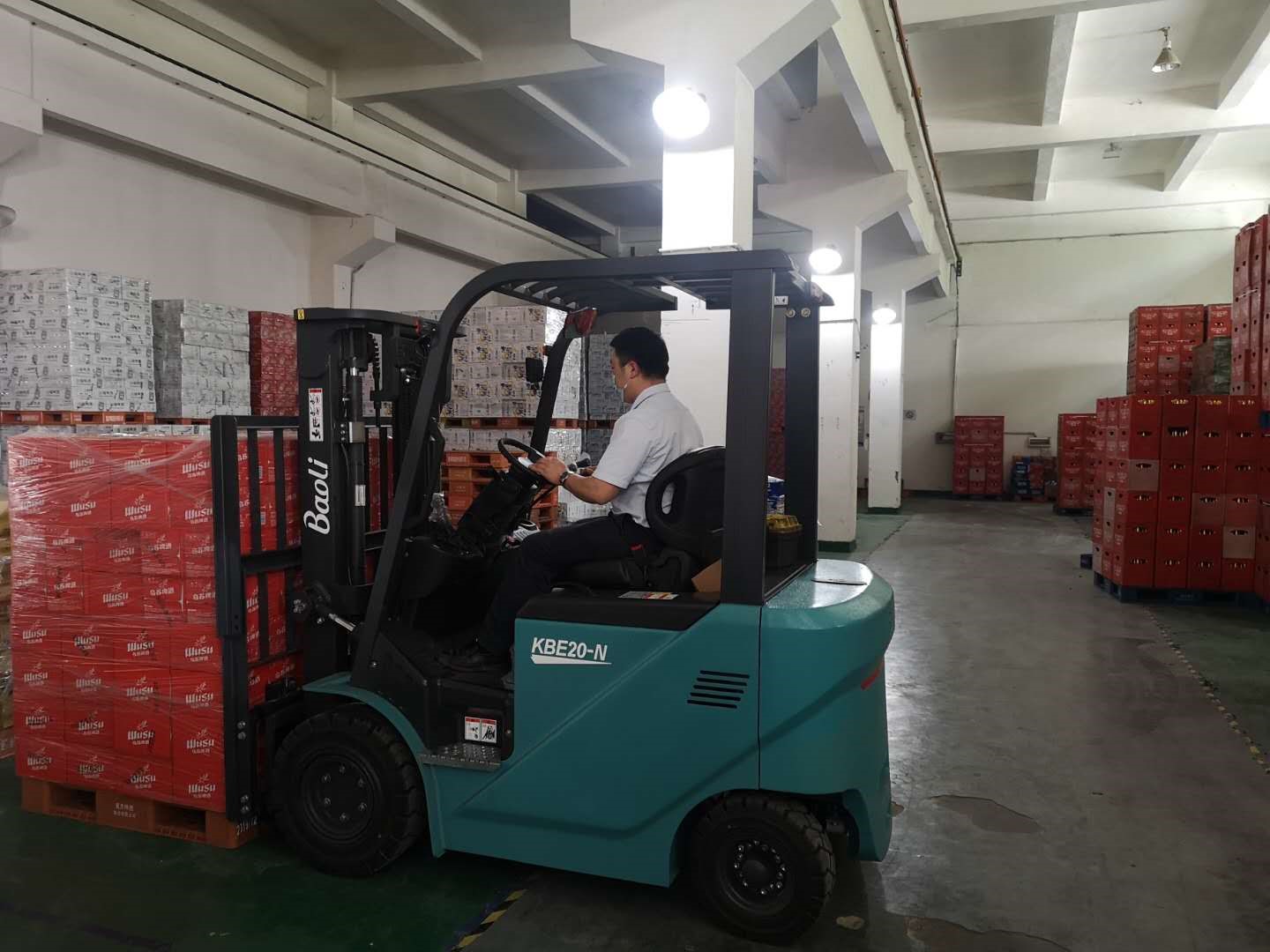 Baoli ECB truck has a lot of advantages such as zero pollution, zero emission, zero noise, which is more 
environmental friendly
, free maintenance and fast charging, also the truck is suitable for the working intensity during the boom season and 80% more efficient than manual work.
Baoli has accumulated rich experience in the beverage industry for many years, providing products and services for many customers
. We will continue to improve the whole series of Baoli products, committed to providing a series of safe and efficient logistics solutions to our clients.