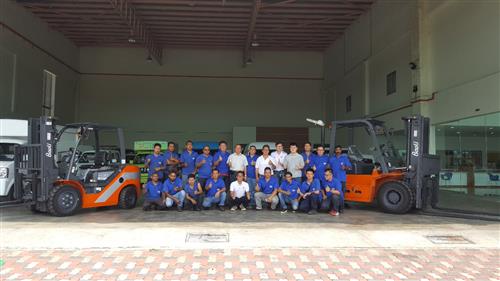 To improve the after-sales service in the overseas market and better serve our customers more efficiently and conveniently, Baoli technical training seminar was held in Penang Malaysia, over 20 local engineers attend this seminar.
The core content of this training is the diesel transmission and electrical system. Baoli technicians introduced to local engineers the names and functions of the key components of diesel engine power system and transmission system in detail.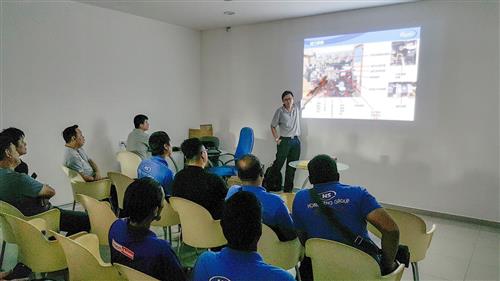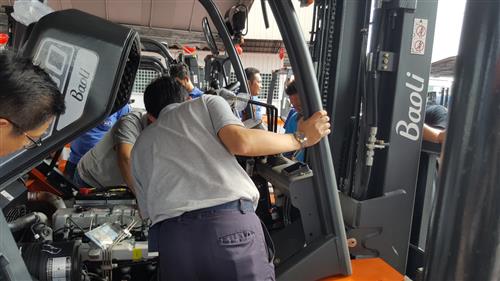 Through this training seminar, all engineers have mastered the unified and accurate parts name and use, and learned to deal with conventional failures, which will greatly improve the efficiency of their maintenance service.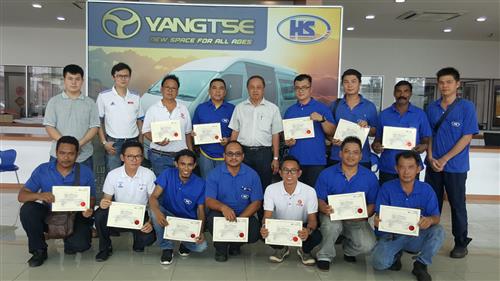 After
the
 training, 
we
have
 specially issued the training certificate for the engineers, which is the recognition of their professional knowledge. Baoli will improve the products and comprehensively enhance service capabilities, to meet your material handling needs professionally and efficiently.