Brand synergy and win-win cooperation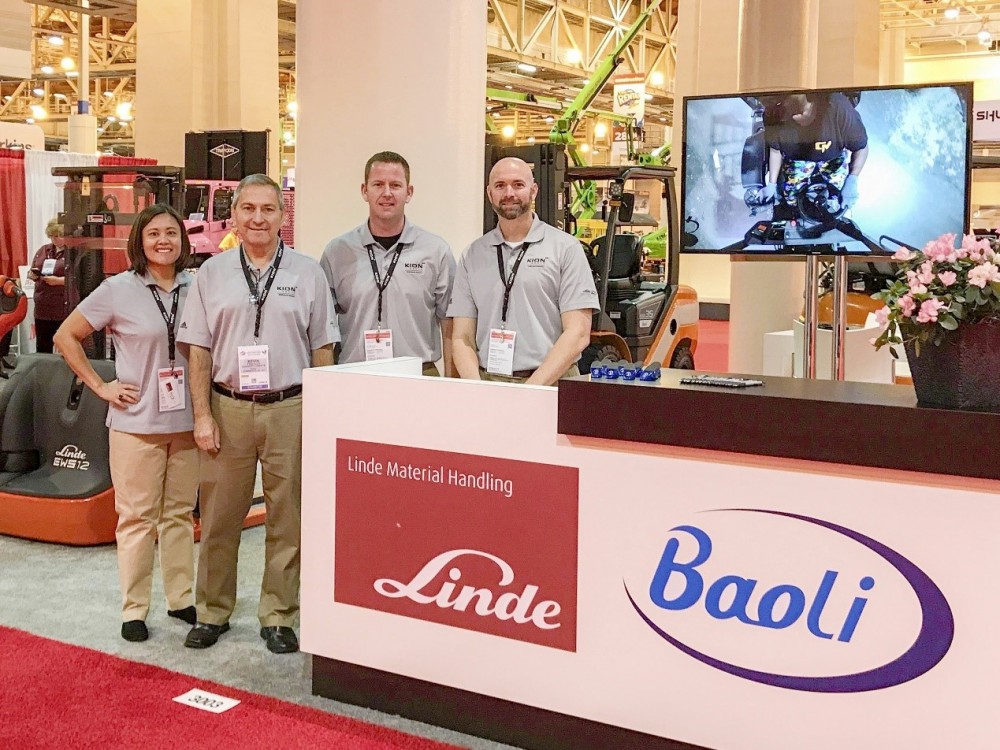 In recent years, with the strategic deployment of KION Group and the collaborative cooperation of each operating units, Baoli's brand awareness and product recognition have gradually increased overseas, and it's market share has also increased year by year. We would like to thank our colleagues in the overseas operation unit for their support and dedication, so that we can achieve such remarkable results.
Now let's introduce one of KION North America's colleagues, Kevin Trenger, who joined KION North America in early 2016 and serving as the product manager of Baoli since that year. He leads Baoli blazing in its way forward through all the difficulties and advancing victoriously in the North American market.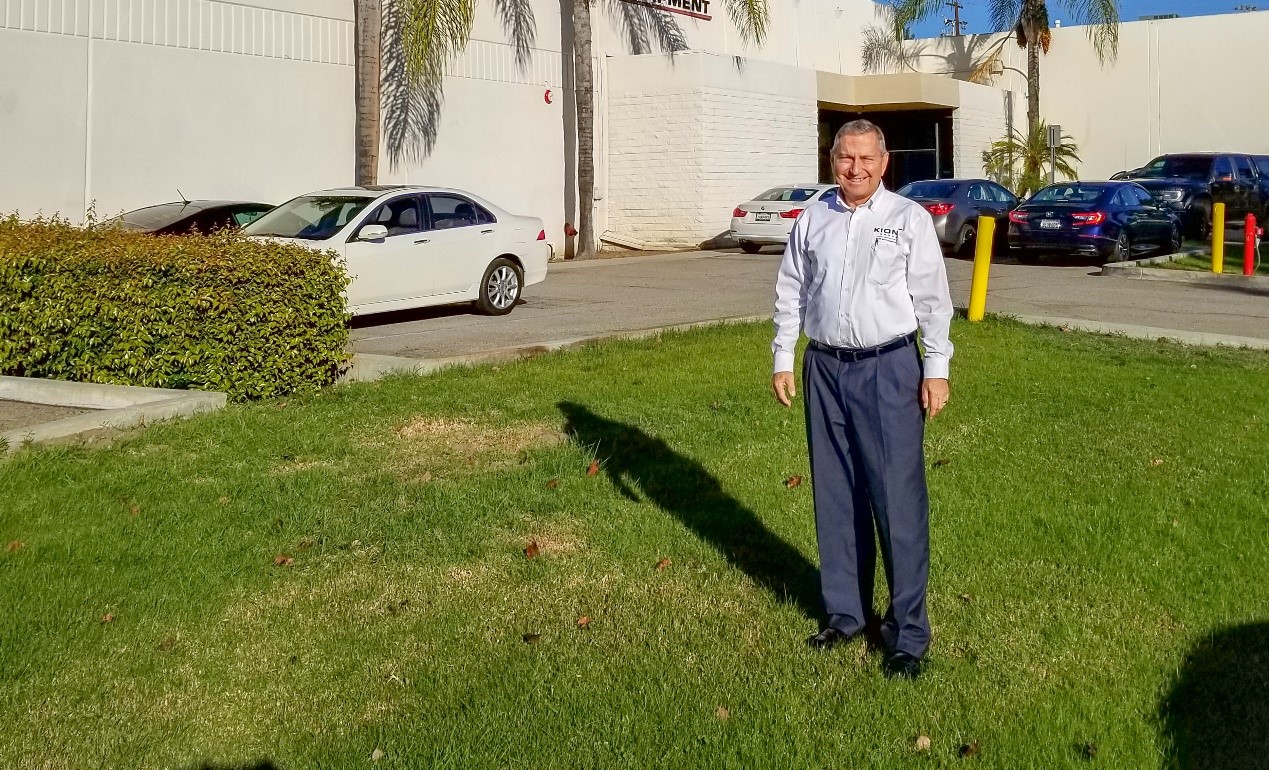 Kevin in Jingjiang Mazhou Park in 2017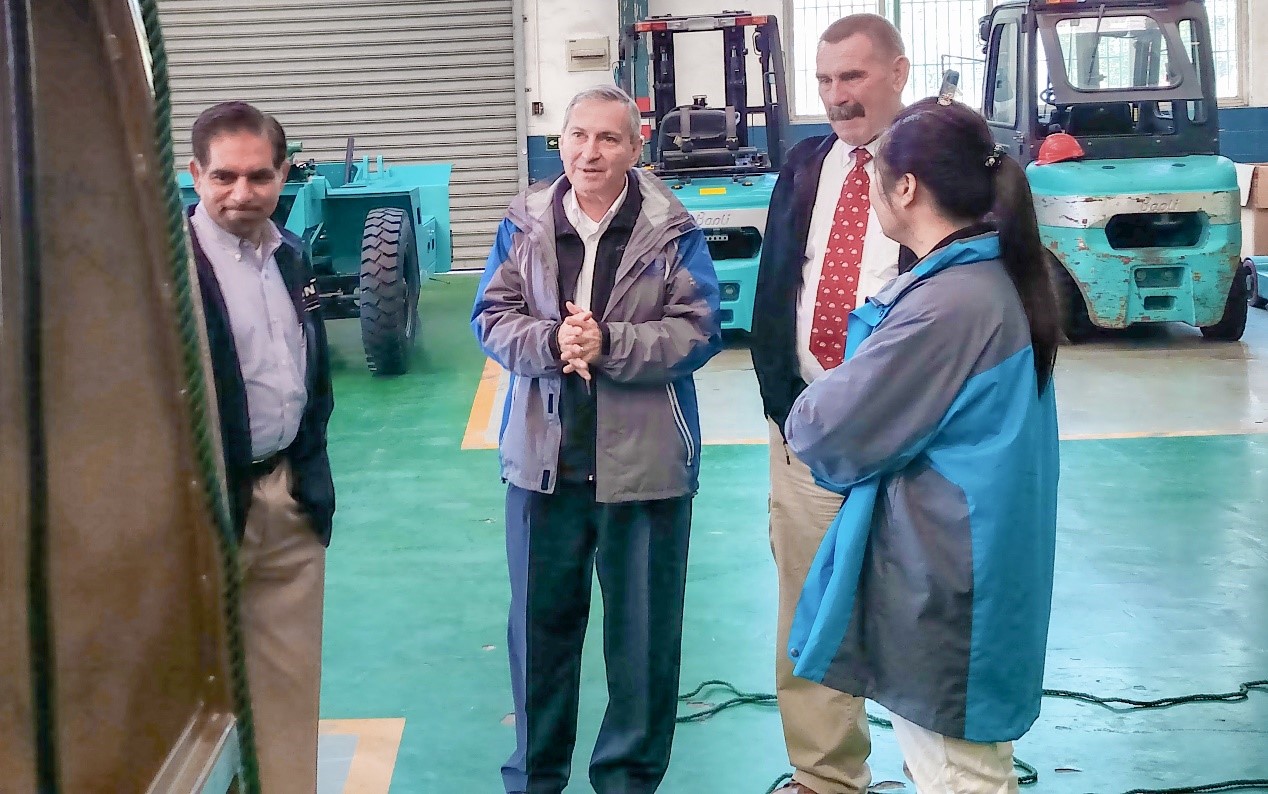 Kevin is conducting technical exchanges at Baoli R&D Center in 2016
He, with perseverance and courage, led Baoli from scratch in the North American market; from unknown to ranks of value forklift brands, from the beginning of annual sales zero to more than 1,000 sales.He made Baoli can compete with the forklifts of Japan and South Korea in the North American market. Together, Kevin helped Baoli stood firm in the North American market, coordinated the brand resources within the KION Group, and accelerated the layout and development of Baoli in the North American market.
He has rich industry experience and keen market insights. He is not only rooted in the front line to actively explore market trends and demand, but also good at exploring market opportunities. He has worked with Baoli to develop several value products complied with US EPA certification and emissions, such as certified KBG25-35, KBD25-35, KBD40-50, KBET18, etc., which helped to expand KION Group's value segment product line in the North American market. In addition, being in the forklift industry for many years, Kevin knew the importance of efficient professional services, so he led Baoli step by step, gradually improving the professionalism of Baoli parts and after-sales service in North America market.
He set up the Baoli Academy in North America and regularly provided dealers with rich and diverse training services, such as the development history of Baoli brand, training of a full range of products, and sales skills sharing. So that the brand positioning, development concept and product planning are effectively and timely delivered to every dealer. At the same time, Kevin also firmly believes in the brand synergy, coordinating resources to promote the integration and collaboration among brands to achieve a win-win situation.
Time flies quickly, he has been with us for five years. In this July 10th, Kevin will be officially retired from KION North America, though due to COVID-19, he did not come to Baoli for new product review as usual, but he is still contributing on Baoli till the end of his career. Thanks Kevin for his continuous support and dedication to Baoli. Wish him a happy retirement.